Wonderful Willows and Splendid Spruces
Welcome to Wonderful Willows and Splendid Spruces page!              
                                          
Wonderful Willows Teacher: Mrs S Dhanoa
Wonderful Willows TA: Miss S Harrison
Splendid Spruces Teacher: Mrs Judith Addai
Splendid Spruces TA: Mrs L Skillington and Mrs E Tofil-Potock
We have a fantastic action -packed term ahead of us!
Topic
Our topic this term is called 'Alchemy Island'. This is mainly a Geography topic so we will be looking at different geographical features. We will also have a look at artwork by an artist called Roger Dean who has created fantasy style paintings involving dragons, castles and fairies. We will attempt to recreate our own style of painting similar to Riger Dean's paintings.
English
In English for the next 3 weeks, we will be having a look at a non fiction text called 'How to live like a Stone Age Hunter'. They will have a look at the way the book has been written to make it interesting to read as well as the language used. They will create their own information sheet with some of the same features as identified in the book.
Maths
In Maths this week, the children are learning about fractions and their decimal equivalent.
Things to remember
Our PE days are:                                 
Wonderful Willows – Tuesday and Friday
Splendid Spruces – Monday and Tuesday
PLEASE REMEMBER TO BRING PE KITS!
Homework is due every Tuesday and is given every Wednesday.
We have a times tables test Every Friday and spelling test Every Monday.
Please remember to practice the times tables you are on and spellings.
IN THE GOLD BOOK THIS WEEK: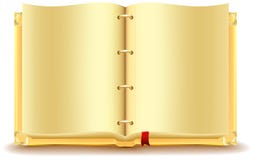 WW– Ivana  and Irena – for showing fascination when on a Symphonia Viva trip.
SS – Ladislav